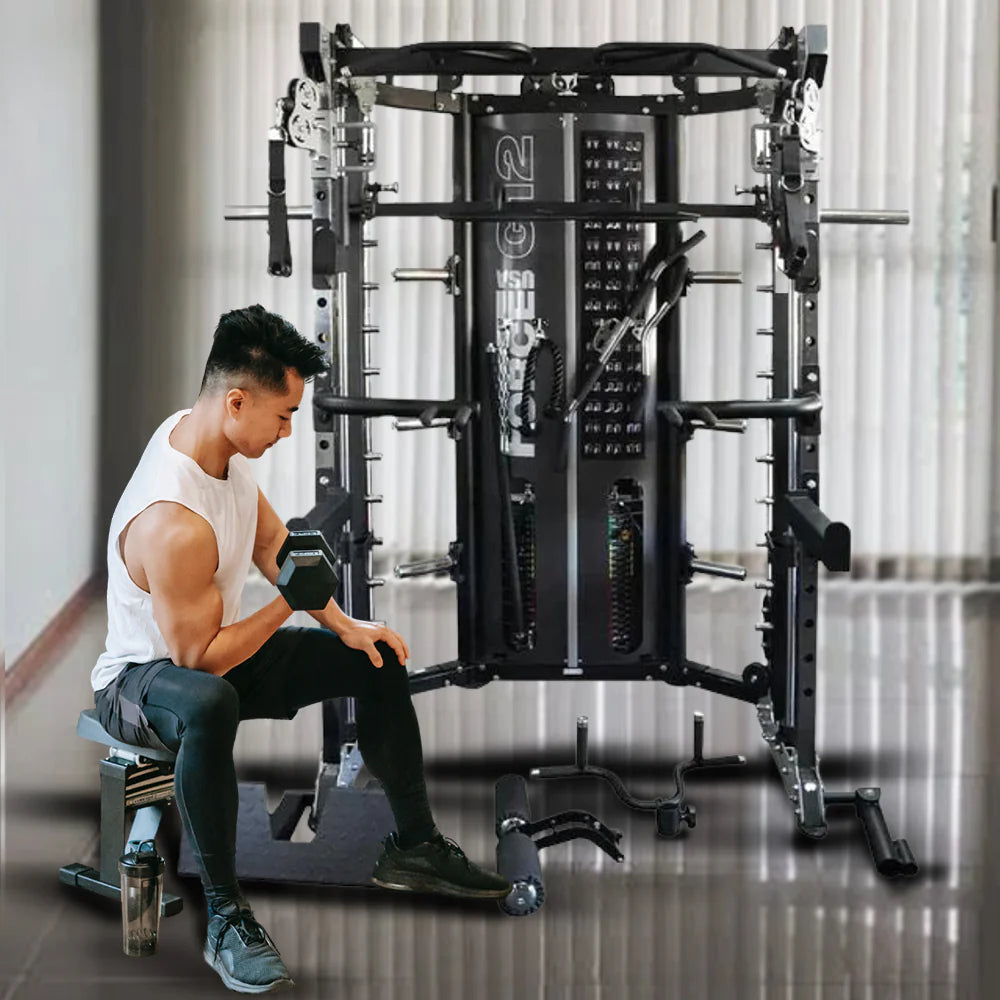 STRENGTH
149 products
Showing 1 - 24 of 149 products
We provide the best strength training equipment at the most affordable prices.
We stock industry-leading brands including Force USA, Bodysolid, Bodycraft, Bodyworx and Inspire.

Showing 1 - 24 of 149 products
Gym Equipment - Australia - Frequently Asked Questions
What are the benefits of home fitness equipment?
Elite Fitness equipment has become increasingly popular in recent years, as more people look for ways to level up their exercise routines, from the convenience of home.
Here are the top 4 reasons why you should buy home gym equipment in Australia!
It's more convenient than going to the gym, as you can fit your workout into your schedule.
It's almost always cheaper than a gym membership - plus you don't have to worry about travelling to and from the gym.
You have more control over your environment when you work out at home, so you can create a space that's more comfortable and motivating for you.
Finally, home fitness equipment allows you to try new types of workouts that you might not be able to do at the gym, such as yoga and pilates.
With so many benefits, it's no wonder that Elite Fitness equipment is becoming more popular all the time. Explore our collection and contact our team with questions.
What should I consider when buying exercise equipment in Brisbane?
When it comes to exercise equipment in Brisbane, there are a few things you need to keep in mind before making your purchase.
First, what is your budget? Second, what type of equipment do you need? Third, where will you be using the equipment? Finally, how often will you be using the equipment?
 If you're on a tight budget, you may want to consider our lowest-price selection of exercise equipment, so you can enjoy real value for money.
Also, if you're using your exercise equipment at home, make sure you have enough space to store it when it's not in use.
And if you plan on using exercise equipment regularly, it's important to choose something durable and easy to maintain.
When you're not sure what type of exercise equipment you need, it's a good idea to consult with one of the fitness experts at Elite Fitness.
Our team can help you assess your needs and recommend the best type of fitness products for your goals.
By keeping these factors in mind, you can be sure to find the best exercise equipment in Brisbane for your needs.
Who are the best fitness equipment suppliers in Brisbane?
When you're looking to buy exercise equipment in Brisbane, choose to shop with Elite Fitness.
From exercise equipment for home to commercial gym equipment online, you'll find everything you need online at a great price point when you shop with Elite Fitness.
We're home to the best cardio, strength, boxing, gym bikes and home gym equipment. Plus, we only stock brands we know and trust, including Force USA, Bodycraft, Bodyworx and Inspire.
We welcome you to explore our collection, shop online with confidence, and for questions and advice, reach out to the experienced exercise equipment team at Elite Fitness.
Discover why we're Australia's #1 supplier of affordable, high-quality gym equipment!